51st Anniversary Turner Reunion
Beaver Run Pittsburgh
Pittsburgh, PA ~ July 08th 2006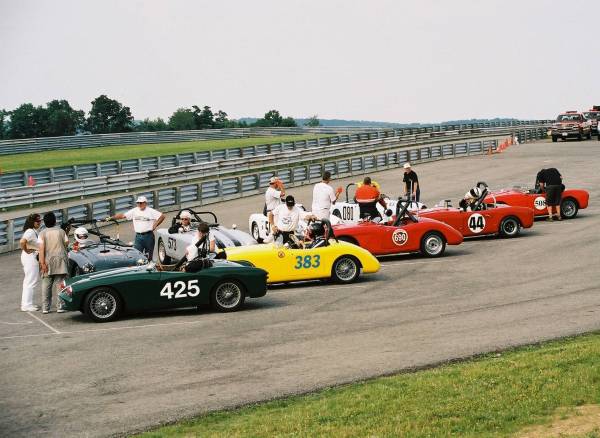 The US Turner reunion was held on Saturday July 08th at Beaver Falls raceway in Pittsburgh and I understand from Steve Agins, 9 Turners were in attendance on the day and many more were represented by owners without their cars. Highlight of the day was a race which consisted of an ALL TURNER field of cars which really must have been a sight to behold. The race was won by Mike Muckle in his 1965 Turner MKIII and all owners present autographed a special Turner reunion T-Shirt which was presented to Jack Turner at Crickhowell on behalf of all the US Turner owners present. My thanks to Steve and Keith Lawrence for all their efforts organising this event for US Turner enthusiasts. Turner Sports Car Race Results - Saturday July 08th at Beaver Falls raceway


1 Mike Muckle Chariottesville VA Turner MK III 64/628
2 Vic Schuster Kennett Square PA Turner MK III 65/640
3 Paul Bova Stamford CT Turner MKI - 60/384
4 Len Picton Ellicott City VA - Turner 803 - 30/087
5 Keith Lawrence McMurray PA - Turner 803 - 30/065 PUT 690
6 John Kieley Temple NH Turner MK II - 60/319 - CWY 310H
7 Jim Southwood Wexford PA Turner MK II 62/508
8 Gregory Kozuhowski Westmont NJ Turner 950S - 30/182
DNF John Master Doylestown PA Turner MKI Climax - 60/414 WNT 227

The Turners ran well and all had a great chance to meet new people and to talk "Turner", Aside from the 9 cars on show , in total 16 cars were represented by owners attending the day from all over the USA and Canada.