2005 50th Anniversary Turner Rally
Sunday July 17th 2005

The Manor Hotel, Crickhowell, South Wales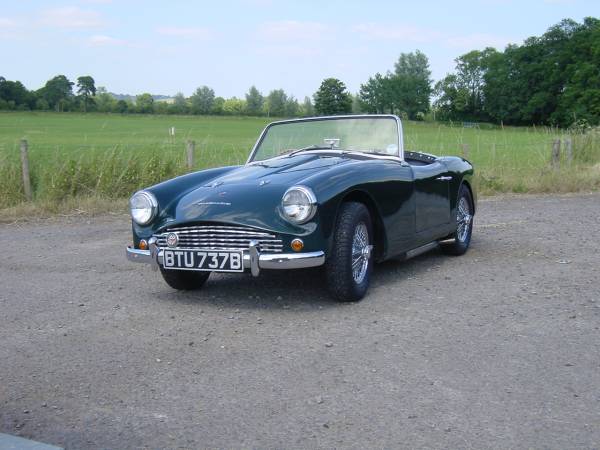 We could not have wished for better weather on the day of this year's anniversary gathering in South Wales as the day proved to be the one of the finest of the year to date. Along with the Sunshine came one of the largest gatherings of Turner cars assembled in Crickhowell to date.

This year no less than 18 cars spanning the years of Turner production gathered at the scenic Manor Hotel location which is set high on the side of the Black Mountains looking down the Usk Valley in the heart of the Brecon Beacons.
Not only was this one of the best attended in terms of cars assembled on the day, but also in numbers of enthusiasts and fellow owners past and present who had travelled from all over the UK to see the cars and share their own Turner experiences with those who share a common interest, many seeking inspiration for their own Turner projects at home awaiting or undergoing a rebuild.

The cars on show spanned beyond the 50 years of production sports car with both John Kenyon and Stuart Bennett bringing along their wonderful early Turner racing cars 004A MAB 121 and 006 LJW 471 respectively, both of which have been restored to a high standard, These two cars were of course originally built by Jack Turner at the Smithy in Seisdon during the early 1950's.

All the other cars cover period 1959 - 1966 with a fine selection of MKI, II and III Turner, all with various eye catching features and with a variety of engines, notably the Coventry Climax fitted to John Butchers stunning white MKI, The Alexander cross flow fitted to Terry Filby's bright Yellow 950, and the racing Ford engine fitted to Tony Brooms championship winning racing car.

I was pleased to welcome new Members Andrew Selden and family who travelled from Henley on Thames, and Pip Greasley who joined us from Leicestershire in their recently acquired cars, Pip was met at Crickhowell by the original owner of his car Marjorie Telfour who was delighted to see her old car for the first time in some 20 years since it was reluctantly sold in 1985. Pip was kind enough to take Marjorie for a nostalgic drive in the car, which was the pride and joy of the family for 23 years.

This year we were joined by a number of special guests , all with a close affiliation with our marque, Robin Bryant who raced his car RB 247 wheel to wheel against the likes of Bob Gerard, Simon Scrimgeour, and Ken Mackenzie to win the Autosport Trophy in the up-to 1000cc class back in 1960 , and Warwick Banks who kindly joined us for the second consecutive year , Warwick of course drove the famous Tatty Turner to such considerable success in the early 60's beating works Lotus Elites and alike and setting numerous lap records along the way.

Also joining us for the second year was Ken Robbins, Ken started his working life joining Turners at Pendeford airport in 1958 and serving an apprenticeship under Jack Turner through to the closure of the works in 1966. Ken recounted many stories from his time at the Turner works to the immense pleasure and enjoyment of all those present, and this year also joined us as a Turner owner having rescued a neglected car from Scotland earlier this year, A car which Ken has been re-building at such a terrific pace and to such a high standard that It would not surprise me to see him join us in it next year! Of course if anyone knows how to build a Turner it has to be Ken!

The standard of the cars on display was incredible, and I was pleased some members were able to bring along their projects which no doubt will raise the standard still further when finished. With so many cars gathered together the judges were split on which car should be awarded car of the show , however the award of best car it was decided would be presented to David Valsler and his stunning white and blue Turner Sports Speciale MKIII.

The award for Farthest travelled went to Tony Dunderdale , a name familiar to so many as he has had a long association with the Turner marque having very successfully campaigned the ex John E Miles racing Turner VUD 701 throughout the 70's. Tony has retained a keen interest in Turner Cars and now enjoys the regular use of his Yellow Turner Ford KHC 566 (62/559) in which he travelled nearly 250 miles on the day.

The David Scott Trophy which is presented in recognition of a club member who has made a significant contribution to the Turner cause this year was awarded to Brian Shaw. Aside from all his support for the club and regular attendance at committee meetings, Brian is a regular at Turner and FSCC events and this year also volunteered himself and his trailer to embark the 600 mile trip to Ardrishaig in Scotland to help Ken Robbins recover his Turner project and bring it back to Wolverhampton. Brian has also been very supportive to me in organising events and instrumental in organising the August Wolverhampton gathering - Well done Brian and thank you for all your hard work.

The highlight of the day for us all of course was the arrival of Jack Turner who made the journey up from his home in Crickhowell to be with us , and spent considerable time looking at each Turner car on display and talking with the owners and enthusiasts who had come together to celebrate his cars.

I would like to take this opportunity to thank Jack Turner on behalf of us all for joining us this year and for making the day so very special for all those present, and on behalf of ALL Turner owners and enthusiasts around the world, Thank You for 50 years of happy motoring and successful motor racing in our much cherished Turner Sports Cars.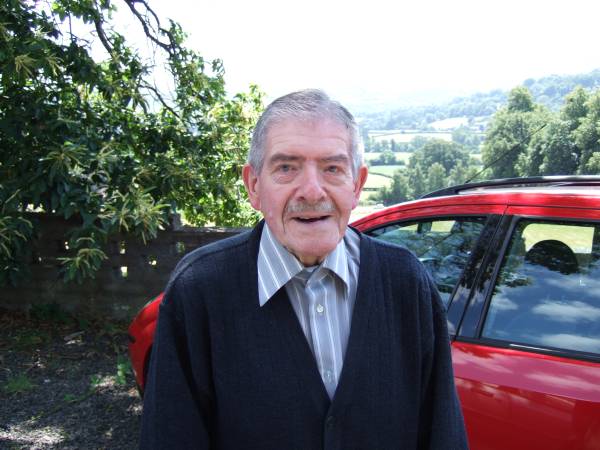 Jack Turner at Crickhowell July 2005

Owners with Cars in attendance
John Kenyon MAB 121 (004A) Stuart Bennett LJW 471 (006), Nigel & Sam Taylor 700 AVO (60/291), Tony Broom XVW 232A (60/309) David Norsworthy 9551 RE (60/310), Terry Filby 231 YYC (60/345) Derek Bentley 2 RTD (60/375), John Butcher 281 AXO (60/381) Roger & Penny Fountain 5248 WX (60/409) Tim Davies PSJ 261 (61/456) Pip Greasley 838 BWB (61/494), Richard Disbrow VUD 515 (62/535) Ron & James Taylor 220 WMA (62/544), Tony Dunderdale KHC 566 (62/559) Russell Filby BTU 737B (62/563), Andrew Selden & Family 4493 R (63/578) David & Pauline Valsler YRD 518C (65/631), Brian Shaw GOK 444D (66/656)

Thank You to all who attended the Rally and for making the 50th Anniversary meeting such an enjoyable and successful one and hope many of you will join us again in 2006

Russell Filby